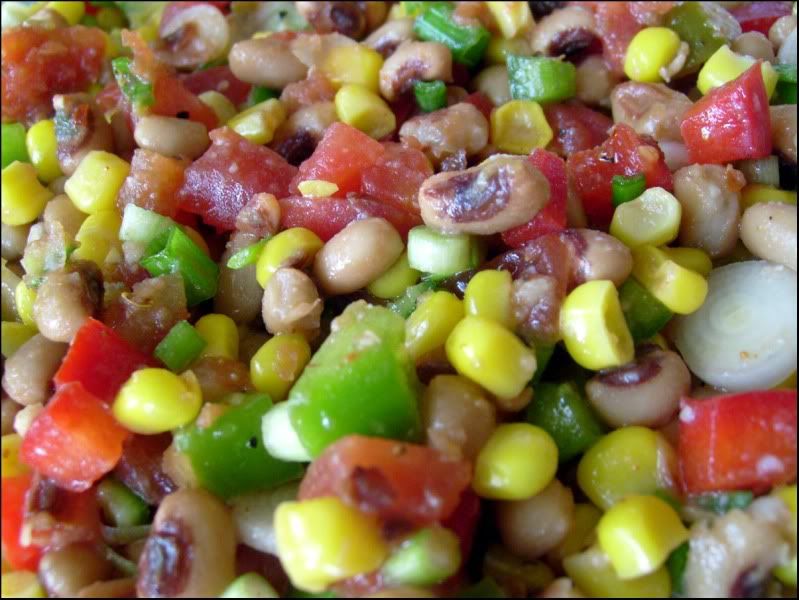 This is a very simple cold "dip". Serve with crackers or tortilla chips.
What you'll need:
1 (14 oz) can black eyed peas, drained
1 (15 oz) can white hominy or sweet corn, drained
2 medium tomatoes, chopped
4 green onions, sliced
2 garlic cloves, minced
1 medium bell pepper, chopped
1/2 c. (1 small to medium) yellow or purple onion, chopped (the purple is sweeter)
1/4 c. cilantro, chopped
1 c. picante sauce
Combine all in a large bowl and mix lightly. Cover and chill for at least 2 hours, stirring occasionally.
Cost:
black eyed peas - $0.89
hominy - $0.54
tomato - $1.00
small onions - $1.50/bunch
garlic cloves - $1.12
bell pepper - $0.90
onion - $1.12
salsa - $1.59
Total - $8.54