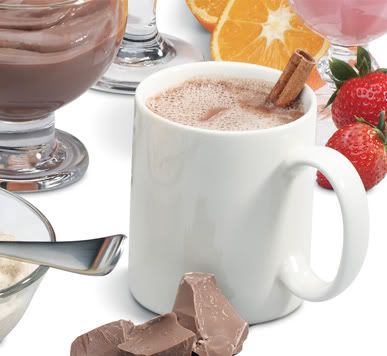 I got this recipe off the back of a can of cocoa and I have to tell you it really is my favorite hot cocoa!
What you'll need:
1/2 c sugar
1/4 c cocoa
dash of salt
1/3 c hot water
4 c milk
3/4 tsp vanilla
marshmallows or whipped topping, if desired
Mix together sugar, cocoa and salt in a medium sized saucepan. Stir in water. Cook and stir over medium heat until it boils. Boil and stir for 2 minutes. Stir in milk. Cook and stir until heated through but don't let it boil. Remove from heat and stir in vanilla. Pour into cups and top with marshmallows or whipped topping if desired. Makes 6 cups.
Cost:
sugar - $2.42
cocoa - $2.84
milk - $1.78/gallon
vanilla (2 oz) - $1.96
Total - $2.79/$0.47 per serving